You FAR EXCEEDED our expectations! I wanted a live band and ended up with a CONCERT!!!
Saturday night's event was a HUGE success. The feedback from the hotel and client is totally, 100% incredible.

WOW!! and two thumbs up. The performance was the best. Thanks to The Jam Wows! for a great show and experience.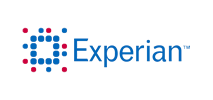 The Jam Wows! were a hit at our event. The music and amazing light show made for an extremely fun and successful night.
Never have I seen a dance floor so packed from start to finish. You were so amazing!
What a tremendous night with a band I consider one of the top three in Dallas. The Jam Wows! are AMAZING!